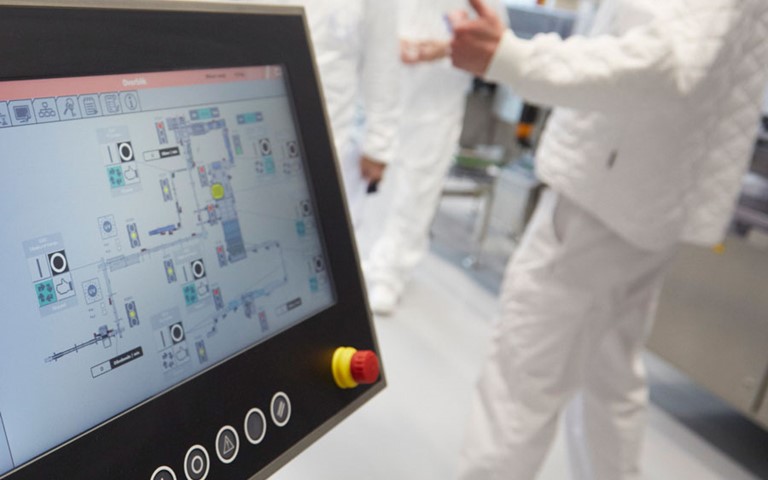 A sustainable, simple and robust process flow
Our production facility is built in such a way, that it uses gravity as a means of material transportation.
On the top production floor, our emptying area, all required ingredients are emptied into the emptying hopper.
From there, the product flows downwards, using gravity, into the blenders on the middle production floor.
After the blending process, the product further moves downwards to our packaging area on the lower production floor.
A simple process that enables a very gentle handling of the product with no impact on particle size and functionality, and considerable energy savings.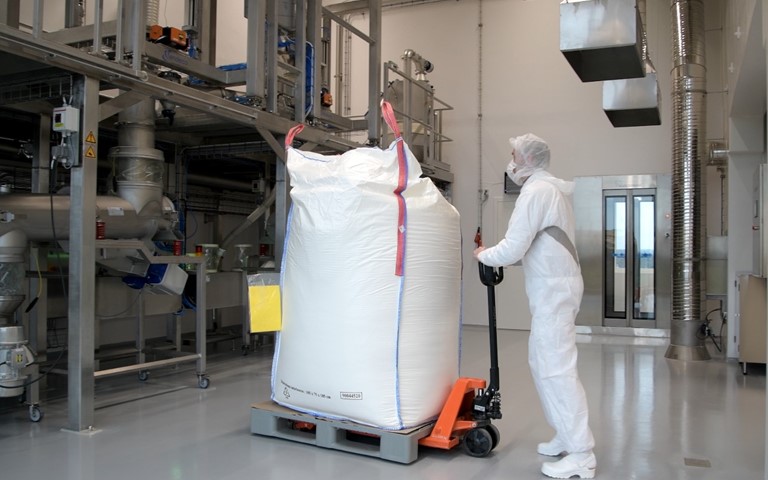 Top production floor: Emptying area
Emptying of bigbags (weighing cells)
Sieving of product (1 – 3 mm)
Adding small ingredients (weighing)
Magnet detection (12000 gauss)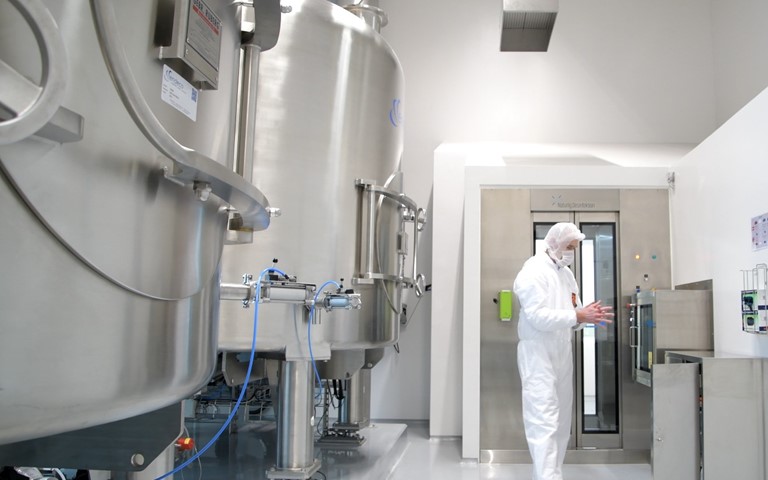 Middle production floor: Blending and process control
Ruberg precision batch blender
Very gentle blending of raw materials
Homogenous blend in only 90 seconds
Blends quantities from 2 to circa 7,5 tons
Blending ratio 1:100,00
Extremely intensive dispersion of fine powders
Control of mixing time and speed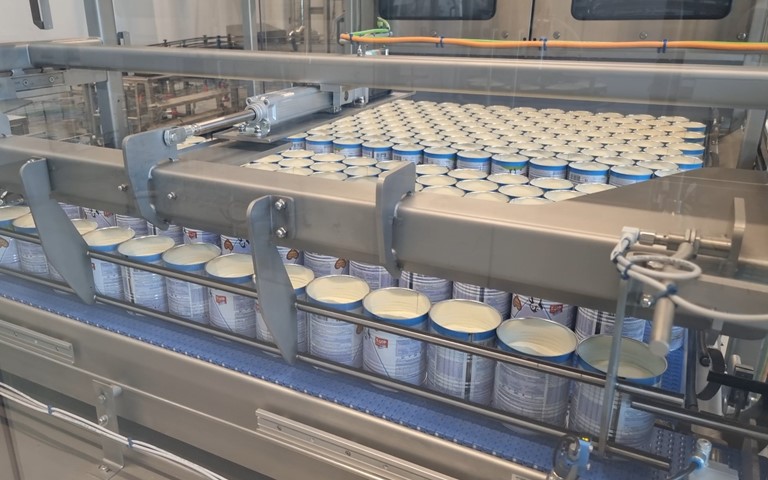 Lower production floor: Can filling and packing
​Jorgensen Engineering packaging line 

Runs cans of Ø99 mm and Ø127 mm
Aeration and UV-treatment of empty cans and lids
Vision control of cans and prints (automated reject)
Metalseparator
​Very accurate weighing (automated reject)
0,4 % oxygen content in cans possible, typically 2-3 %
Vision check of print
Spoon caps to avoid direct contact to product
let's eco is a Danish supplier of organic mik powder for children and aims at accelerating the consumption of organic cow milk from Denmark.

lets-eco.com
Holle has been a pioneer of biodynamic baby products since 1934 and offers baby food of the highest organic quality. 

holle.ch
The Pure Goat Company offers infant formulas based on organic, full-cream goats milk.

puregoatcompany.com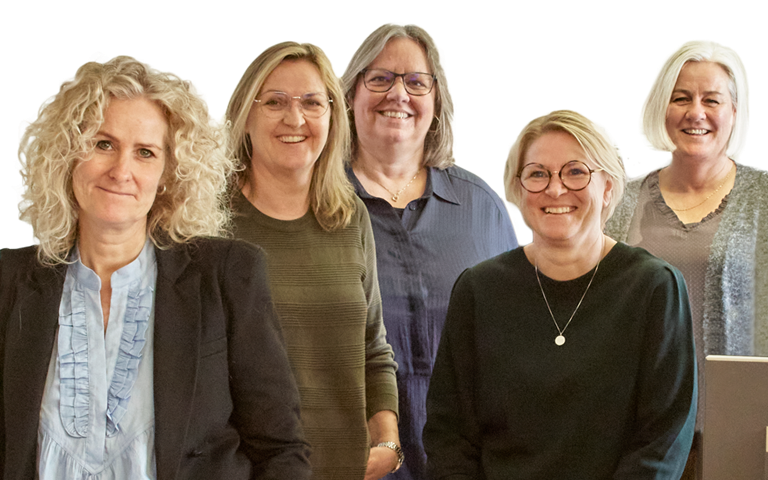 Do you have questions, need ideas or inspiration?
It will be our pleasure to give you answers and advise you about our services and product range. 
We are looking forward to hearing from you!